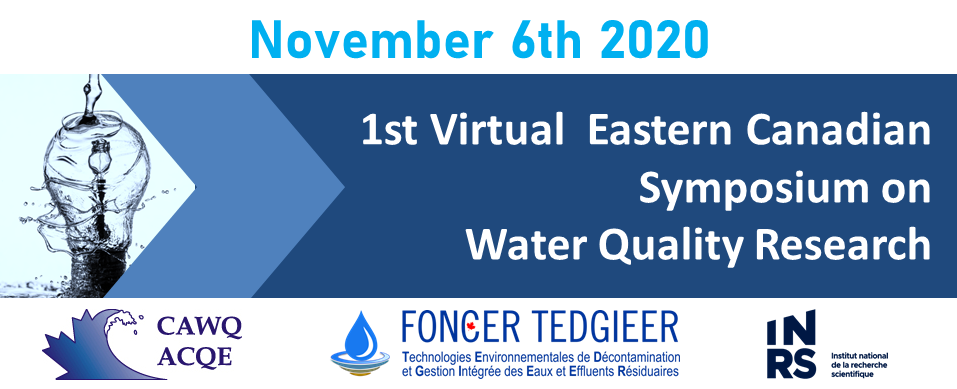 The organizing committee and I are pleased to welcome all participants to the 1rst Virtual Eastern Canadian Symposium on Water Quality Research. This event is organized in partnership with the Canadian Association on Water Quality (CAWQ) and INRS.
Anthropogenic activities on our ecosystem and our environment have never been so strong and worrying. The development of advanced processes applied to environment, health, renewable energies and resource recovery as well as the modelling of water quality and the development of new analytical methods for identifying emerging contaminants are constantly progressing and are the subject of significant research. The objective of this symposium is to highlight the latest scientific and technical breakthroughs in these fields.
As evidenced by the number of participants as well as their diverse origins, research on these themes is in full development, both at the level of public and university research organizations and large industrial groups.
We wish all participants a pleasant symposium and we also hope that the discussions during and around presentations will help to strengthen our knowledge and develop fruitful collaborations in the covered areas.
Sustainable Food Waste Management
Organic waste disposal is posing a major threat to global environment and affects our food security. Globally, the food production accounts for lots of resources utilization (e.g. fossil based fertilizers and energy), while it is also the major cause for loss of 80% biodiversity, 70% freshwater resources and 30% greenhouse gas (GHG) emissions. However, one third of produced food is simply wasted without being consumed and subsequently being incinerated or sent to landfill, permanently loss from the nutrient cycle. Food waste is in fact our biological resources that still have residual intact energy, carbon, and major and minor nutrients that should be recycled to work towards a biocircular economy. Therefore, it is timely to develop an integrated biotechnology to re-route the resources in biowaste for production of fuels, energy and value added products. Efficient recycling of food waste will benefit and support the bio-economy concepts by converting biowaste into: (a) Bio-energy and Bio-fuels, that will greatly reduce the dependence on fossil fuel and the production cost of associated fuel/energy; (b) Bio-fertilizers, that can improve the soil health and reduce the use of fossil fuel based commercial fertilizer; (c) Bio-products, including new bio-products and industrial biochemical such as bio-pigments, bioplastics and etc.; (d) Bio-feed, that can be used for the production of animal feeds and fish feeds, reducing the arable land and water use. The biocircular economy approach not just reutilizes the biological resources in food waste but also  reduces GHG emissions, provides more job opportunities,  and reduces the waste treatment and disposal cost. However, the key issue is to select a technology or integration of technologies for food waste treatment should be based on local need, economy and availability of resources. In this presentation, the various innovative biological treatment technologies for the production of multiple end-products from food waste will be discussed with major research focus on bio-methane, bio-fertilizers and bio-lipid productions from food waste.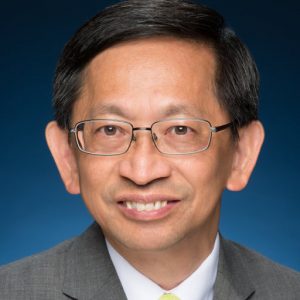 Institute of Bioresource and Agriculture
Department of Biology, Hong Kong Baptist University,
Hong Kong SAR, P.R. China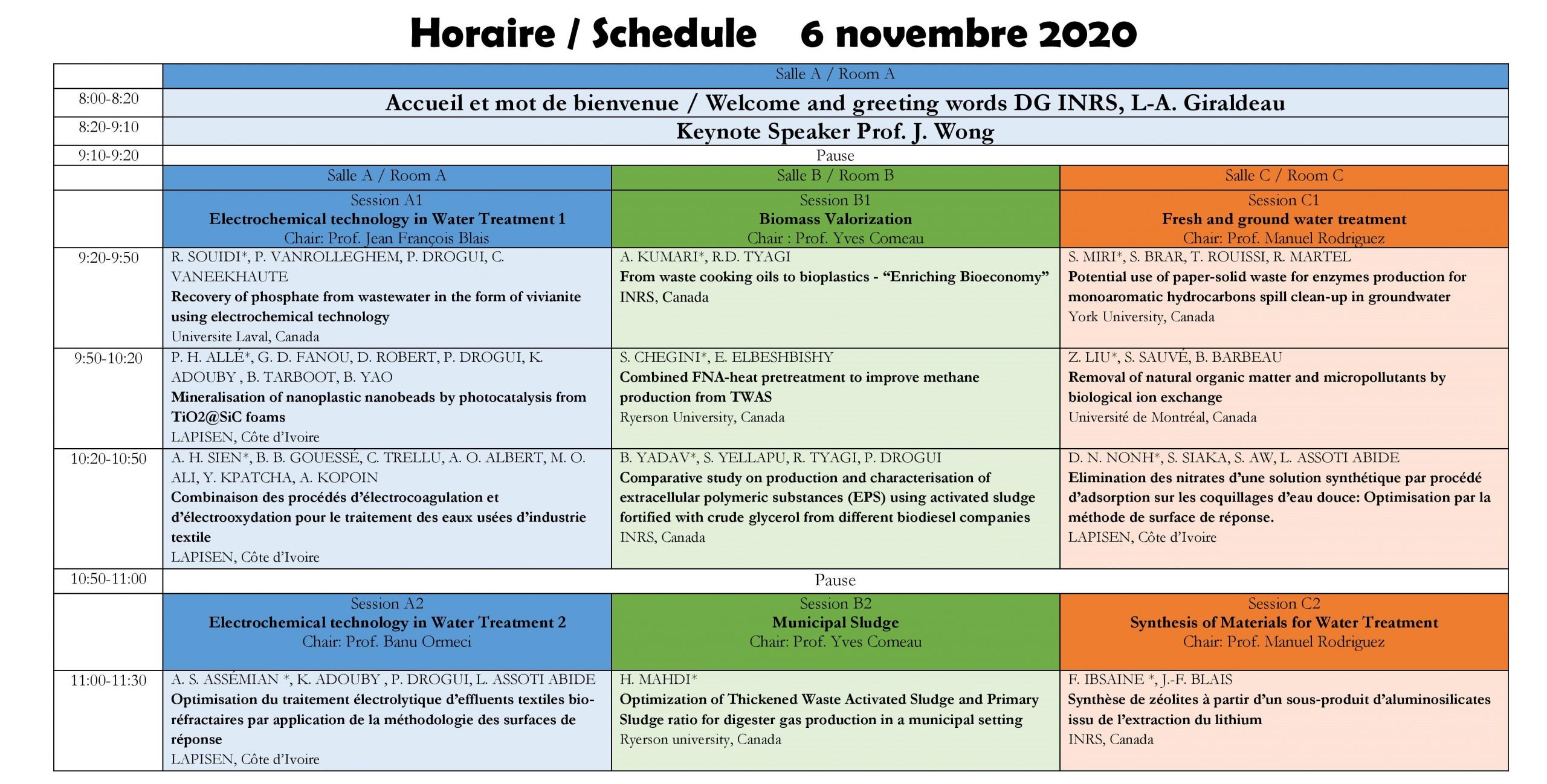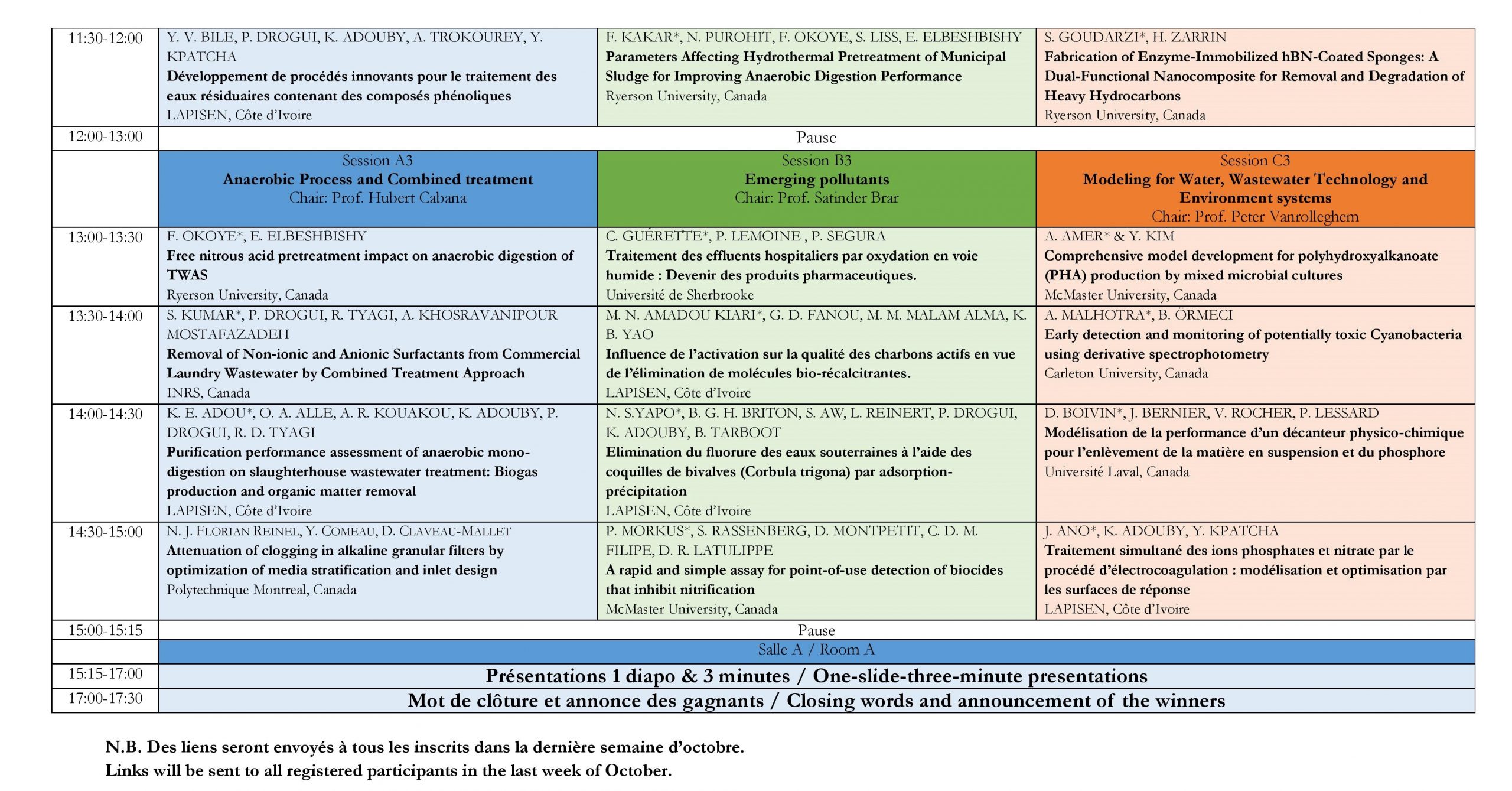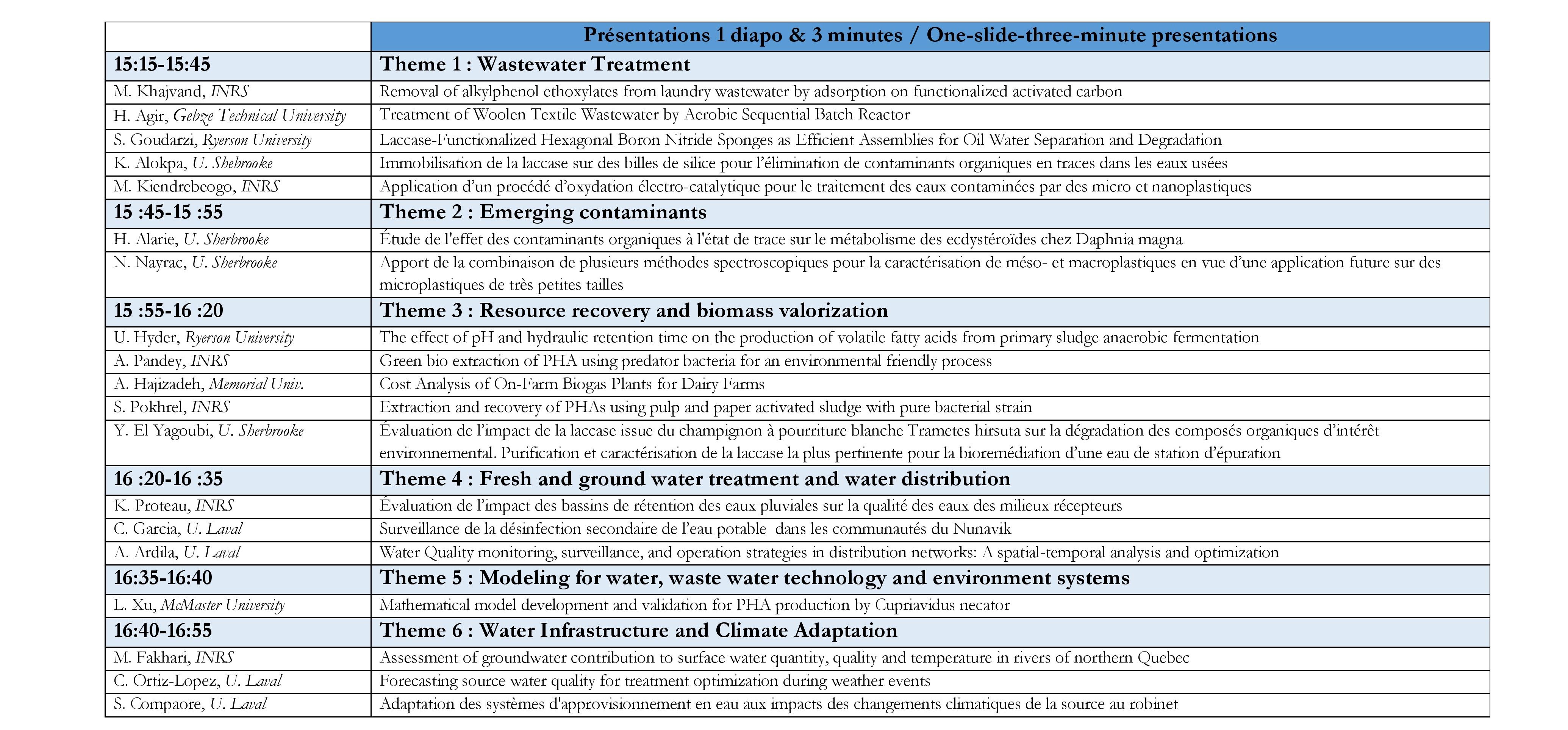 The fee includes attendance at the symposium and book of abstracts.
Note that all students and Water professionals who are 35 years old or younger are considered as YWPs.
YWPs & CAWQ members = Free
YWPs Non-Members (conference fees + CAWQ membership*) = 70$
CAWQ Members = 20$
Non-Members (conference fees + CAWQ membership*) = 160$
*Membership fee includes a one-year membership to the CAWQ. This includes a one-year subscription to the Water Quality Research Journal.
In order to encourage Young Water Professionals (YWPs; 35 years old or younger) participation and showcase their talents and the quality of their research, several awards will be given:
Philip H. Jones Awards for best oral presentation: cash prizes of $400 to 1st place and $300 to 2nd place winner. Both winners will have one-year membership in CAWQ. Learn more about this award and the previous winners here.
One-Slide-3-min Presentation Awards: cash prize of $200 to 1st place and $100 to 2nd place winner. All presentations will be recorded. The winners will be showcased on the CAWQ and CREATE TEDGIEER program websites and YouTube channels.
In order to compete for an award, authors should indicate if they are currently Young Water Professionals (YWPs; 35 years old or younger) or presenting graduate research on the Abstract Information Form.